Rated 4.8/5 By 100,000 Happy Customers
Instantly Achieve Head-Turning, Glowing Skin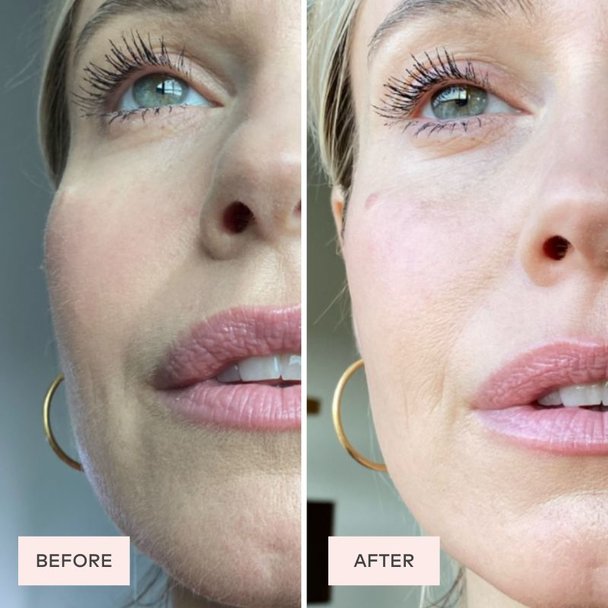 ✅ Removes unwanted facial hair

✅ Smoother makeup application

✅ Reduces fine lines & wrinkles

✅ Exfoliates away dead skin
FREE Pre-Shave when you purchase today!
REDEEM OFFER
🟢 In stock, ready to ship
60-Day Money-Back Guarantee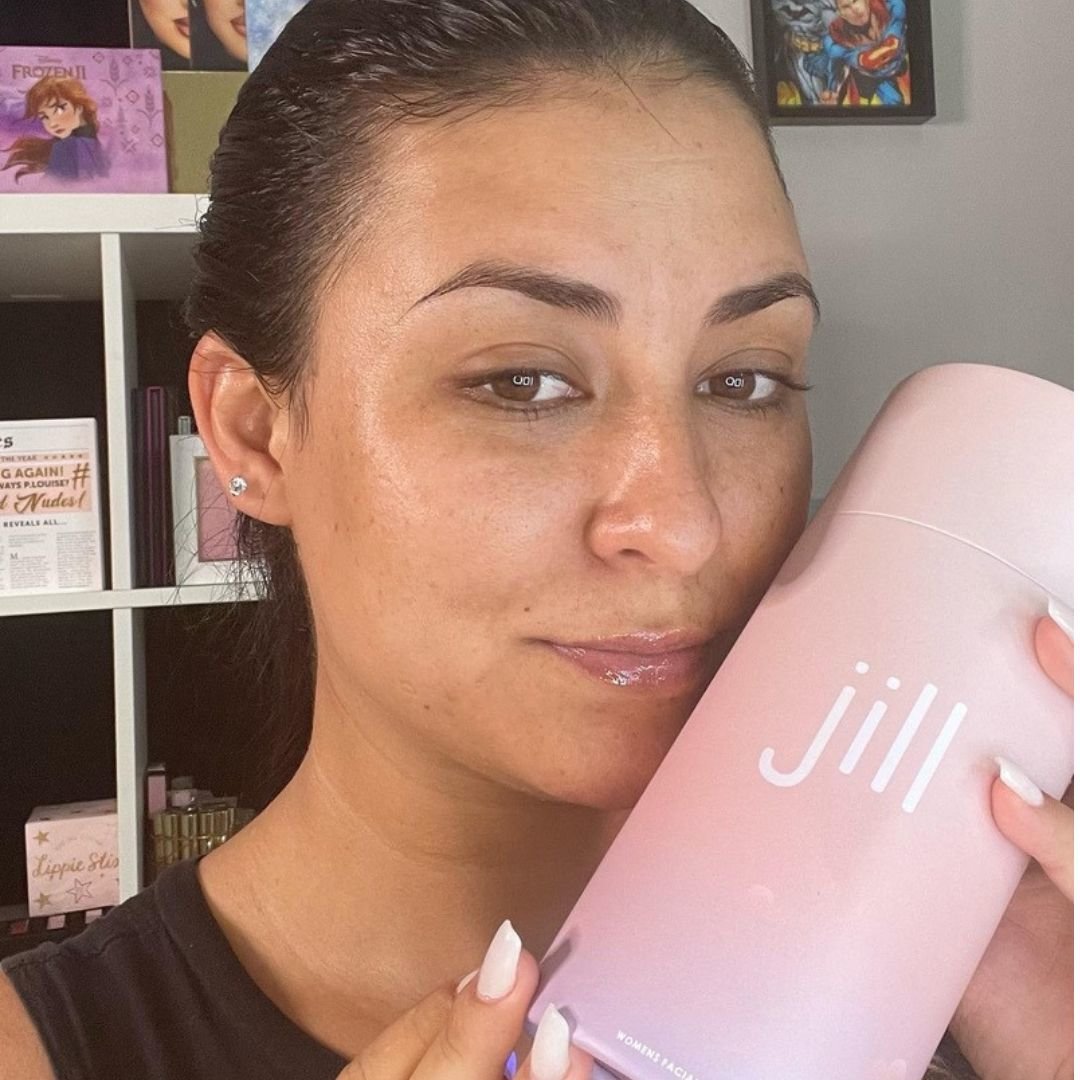 "Easily my best purchase of the year. It was painless. My skin has never been this smooth."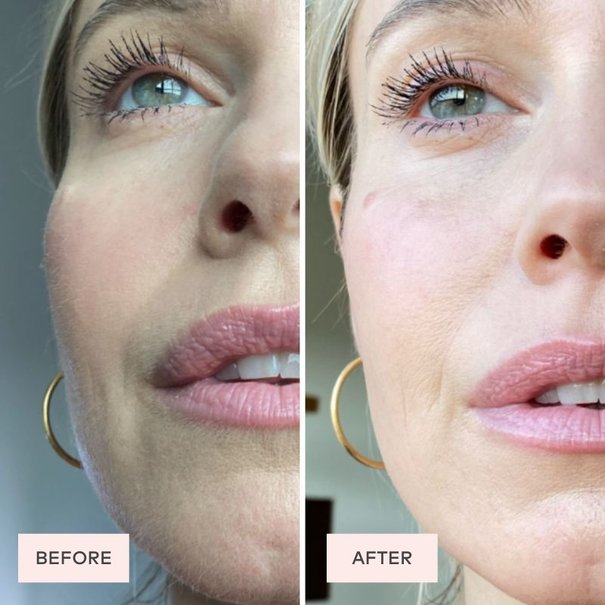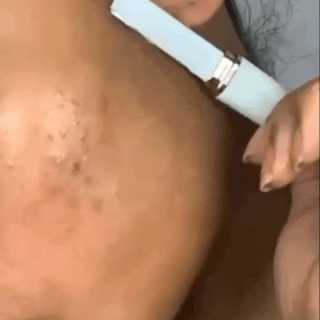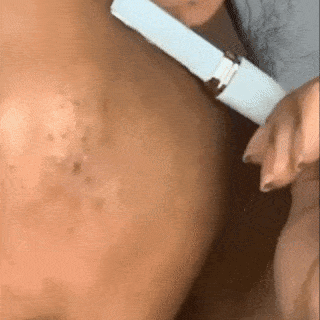 The Skin Concern That Keeps Coming Back
Every woman has a layer of facial hair known as "peach-fuzz". Often increases with age and becomes more visible with time. This peach fuzz blocks and dulls your natural glow, absorbs your skincare products making them less effective. It makes makeup application more difficult with foundation and powder sticking to the fuzz, rather than your skin.
Thankfully, you can now reveal your natural radiance hidden below the top layer of your skin, wow your friends and family with your head-turning glow, and finally...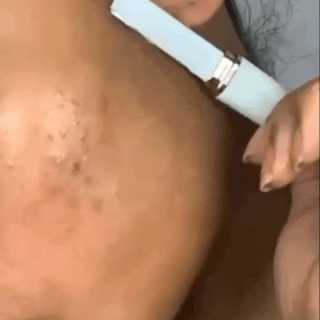 Kiss That Peach Fuzz & Dull Skin Goodbye!
Free Your Face from Unwanted Facial Hair and Dead Skin Cells at Home, and Keep a Radiant Glow All-Year.
Jill has perfected the female face razor and shave experience with its patent-pending design, and 2 blade options all made for gentle skin. With tons of benefits for your skin and makeup, Jill is here to guide you on your face-shaving journey.
Smoother makeup application
Say good-bye to the cakey makeup nightmare. With your fuzz and deadskin gone, your make up will look better than ever.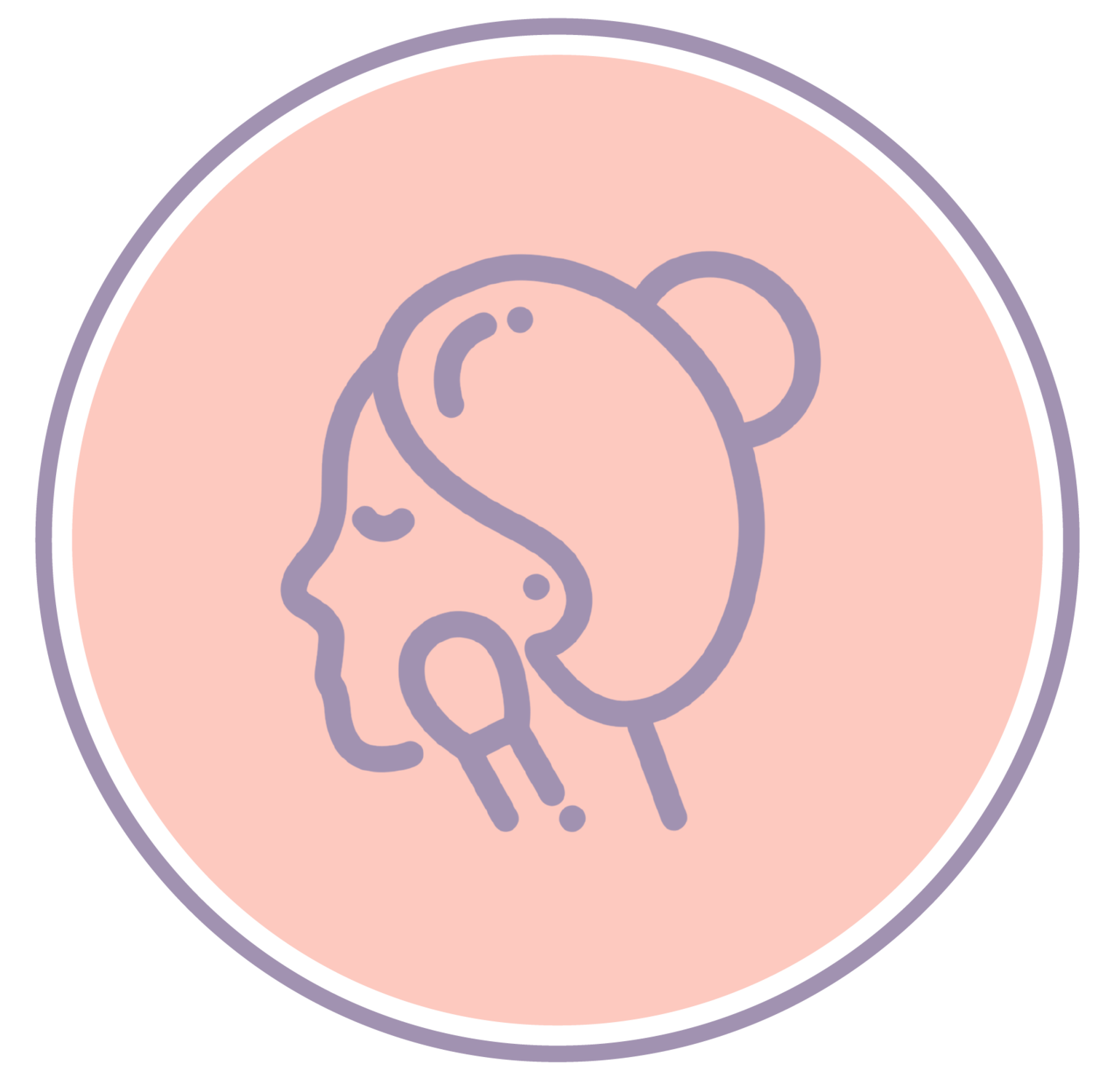 Removes unwanted facial hair
Everyone has a dulling-layer of vellus hairs. Jill removes this gunk to let your natural beauty glow.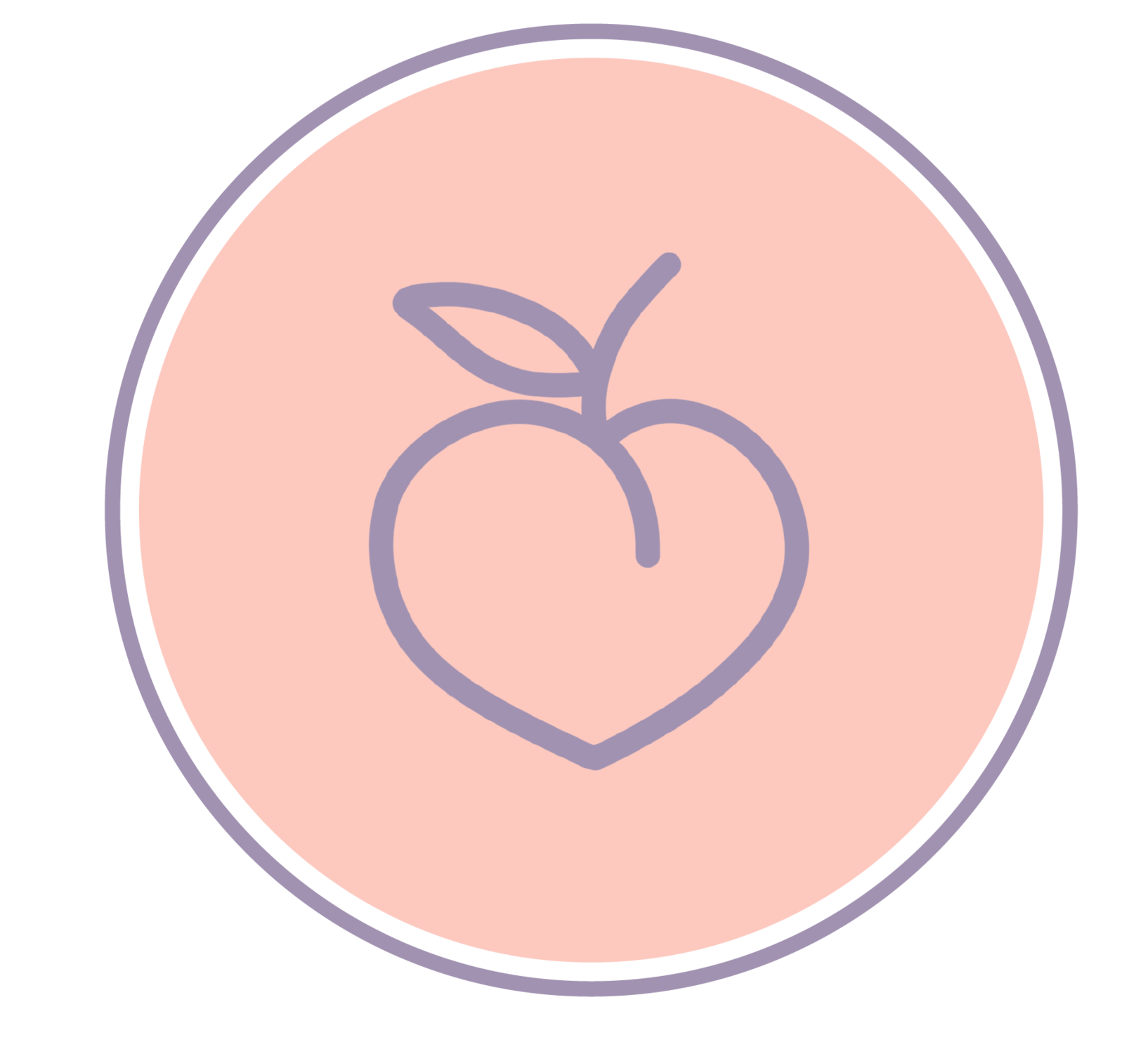 Minimizes the appearance of acne scars & wrinkles
Promotes new skin cell turnover and collagen production. Regular use helps to tighten skin and reduce signs of ageing.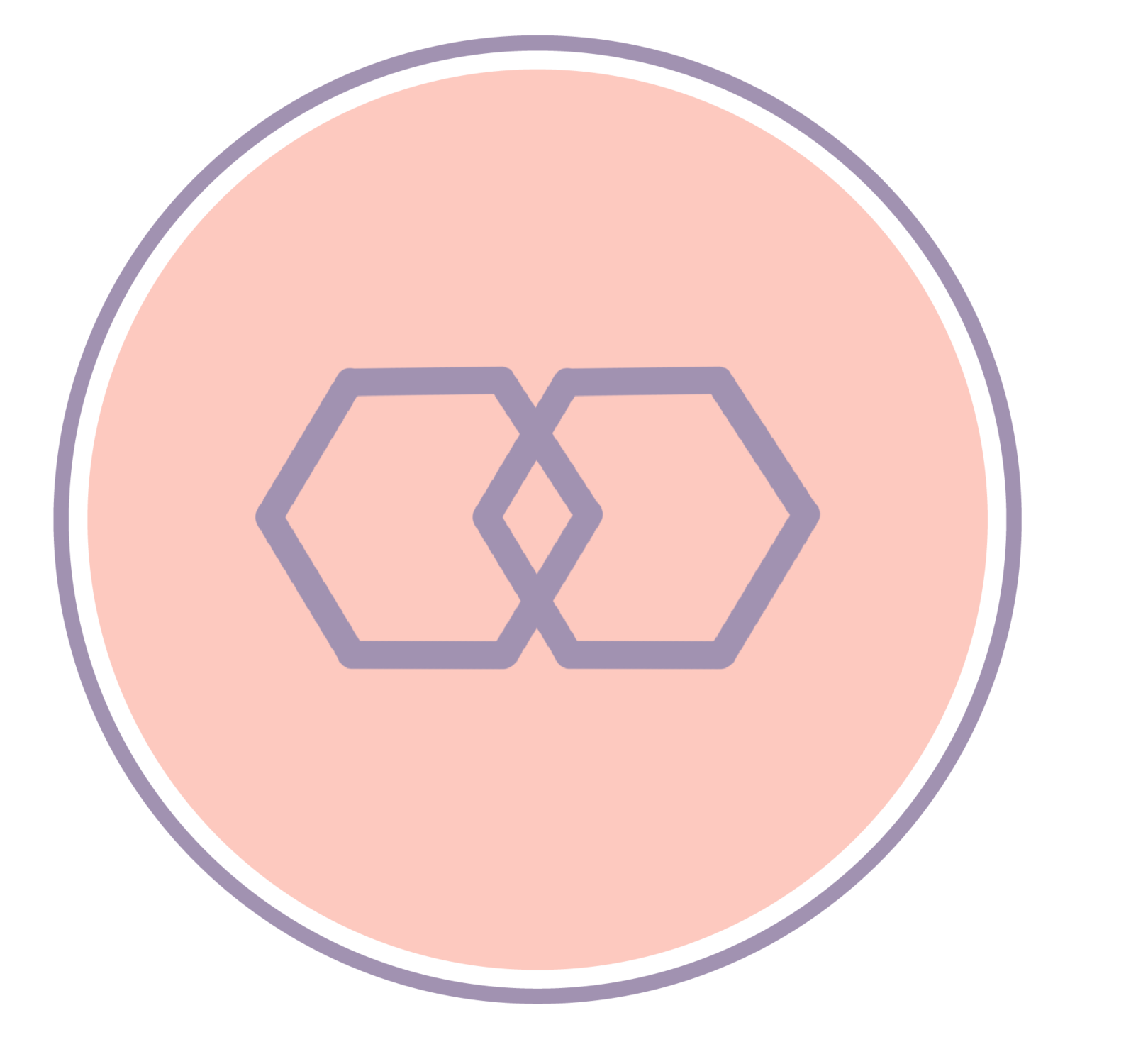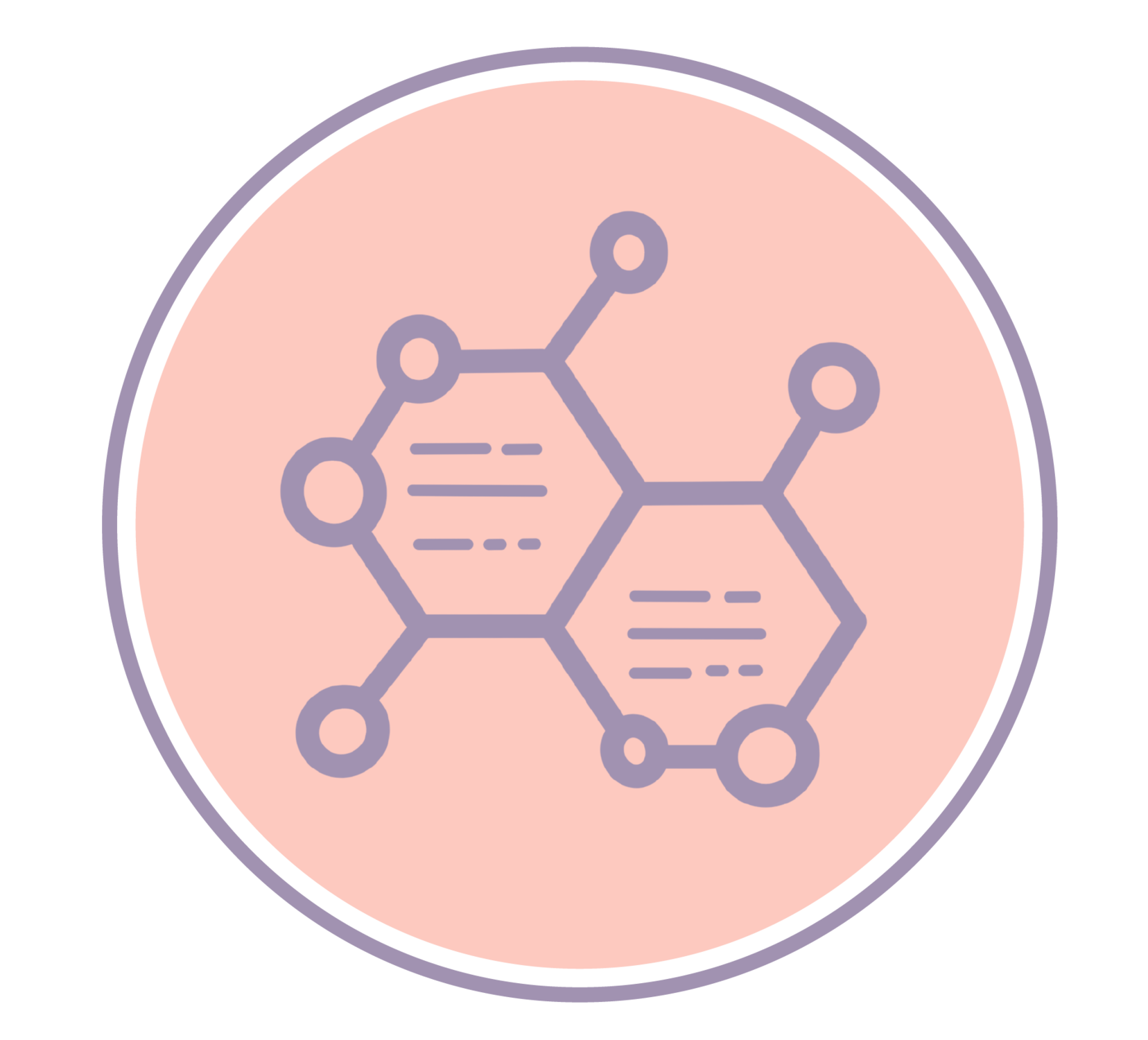 Instantly reveal glowing skin
Immediately reveal a glowing complexion.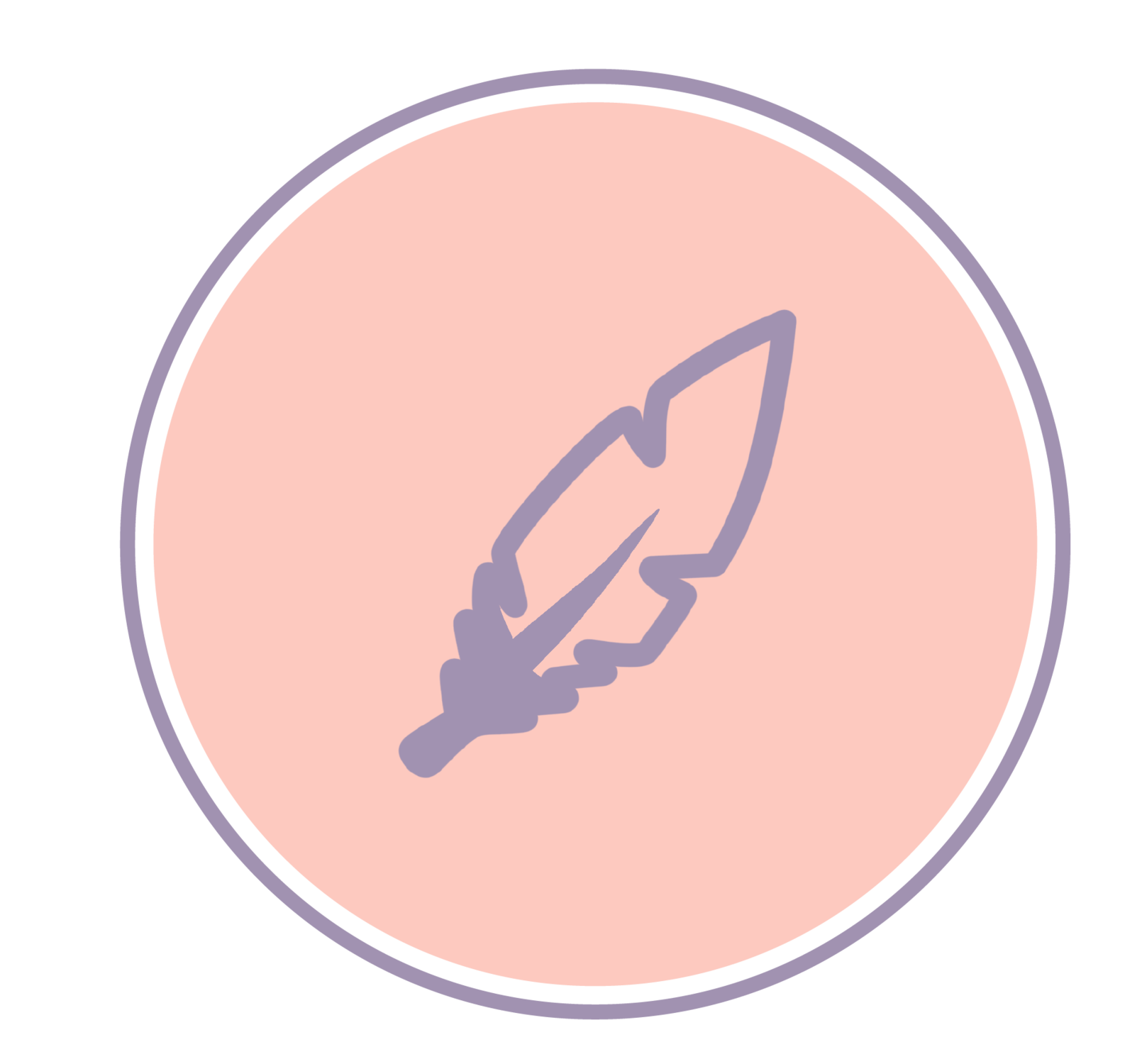 Exfoliates dead skin cells away
Jill gently removes deadskin on your face as physical exfoliation.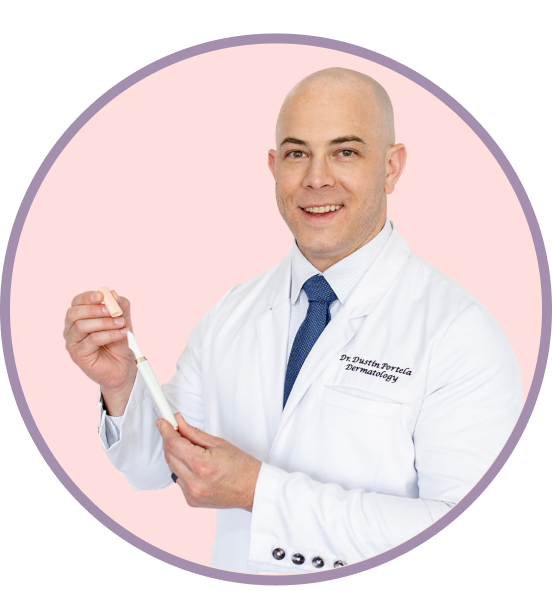 Will NOT make you grow a beard!
"It's a common misconception that cutting or shaving
-Dr. Dustin Portela, Board Certified Dermatologist
Allows for easy and smooth makeup application without facial hair "grabbing" your powder or foundation.
Gently frees your skin from peach fuzz and sideburns without irritating skin or causing breakouts.
Helps minimize the signs of aging, boosts collagen production, and may prevent new wrinkles from occurring with long- term use.
Boosts skin health, tightens pores, and leaves your face looking visibly more radiant in just 5 minutes.
Sonicsmooth gently rids your face of dead skin buildup, leaving it silky smooth and more youthful-looking.
Smoother makeup application
Removes unwanted facial hair
Minimizes appearance of wrinkles and fine lines
Instantly reveal glowing skin
Exfoliates dead skin cells away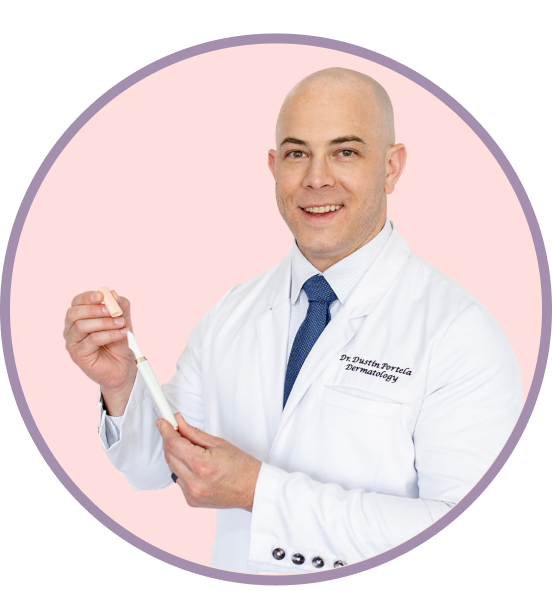 Will NOT make you grow a beard!
"It's a common misconception that cutting or shaving causes faster hair growth"
- Dr. Dustin Portela
REDEEM OFFER
60-Day Money-Back Guarantee
Jill Starter Kit w/
Pre-shave Magic Wipe
the beauty tool designed for glow
Comes with everything you need to get started shaving your face for a radiant healthy glow. Now with our pre-shave oil magic wipe. Swipe on the oil, shave with our skin-sensitive blades, clean with gunk pad, keep on glowing.
The Secret to Glowing Skin? Smooth, Remove, and Reveal.
Different than most products that try to work through the impenetrable barrier of dull, dry skin, Jill removes this gunk to let your natural beauty glow.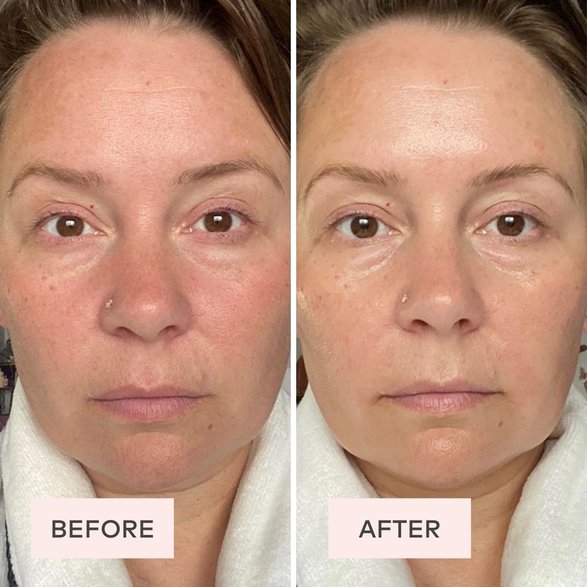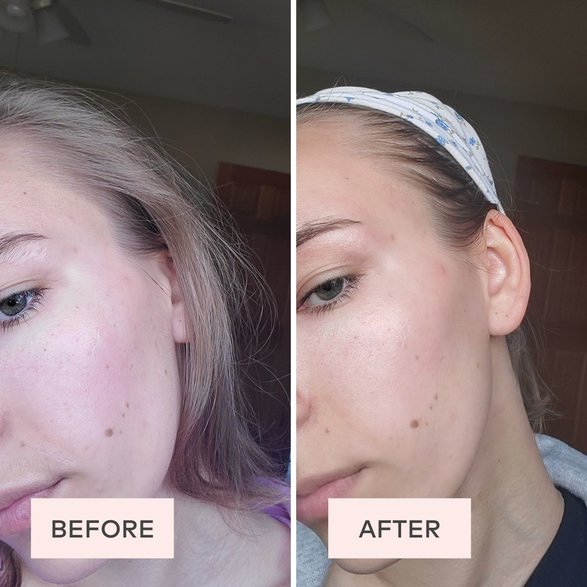 Bringing the Spa Experience to Your Home
We believe that everyone should be able to experience the confidence and joy that comes with having smooth, flawless skin. That's why we've worked hard to make our product accessible to everyone. With over 100,000 satisfied customers, we're confident that you'll love your Jill razor from the moment you open the box. Give it a try and see the difference for yourself!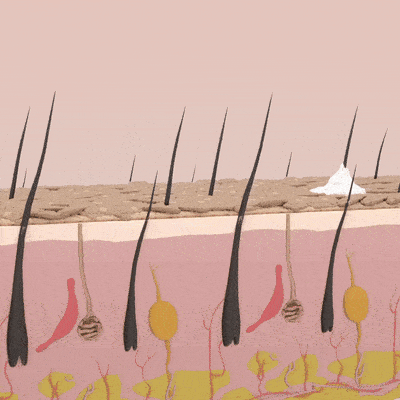 Real Women, Real Results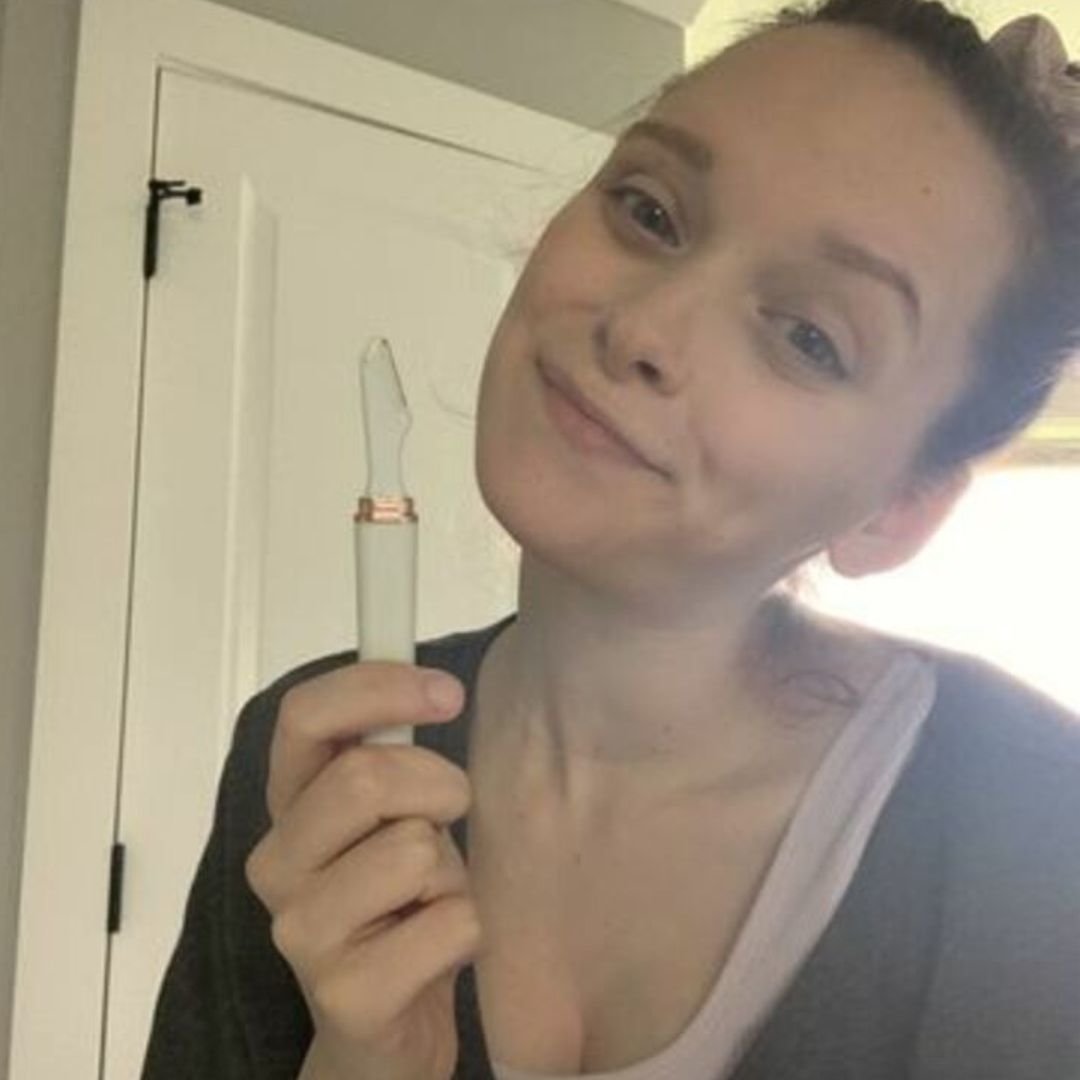 MUST-HAVE Skincare
This is the most satisfying skincare I've ever tried. I've only been using it for a couple weeks and my skin is so much smoother and I FEEL a new radiance! I LOVE the automatic shipments because I don't have to think about it, they just show up when it's time! I used another drugstore razor brand for a year and the difference was night and day when I used Jill for the first time. I won't go back
- Liz R.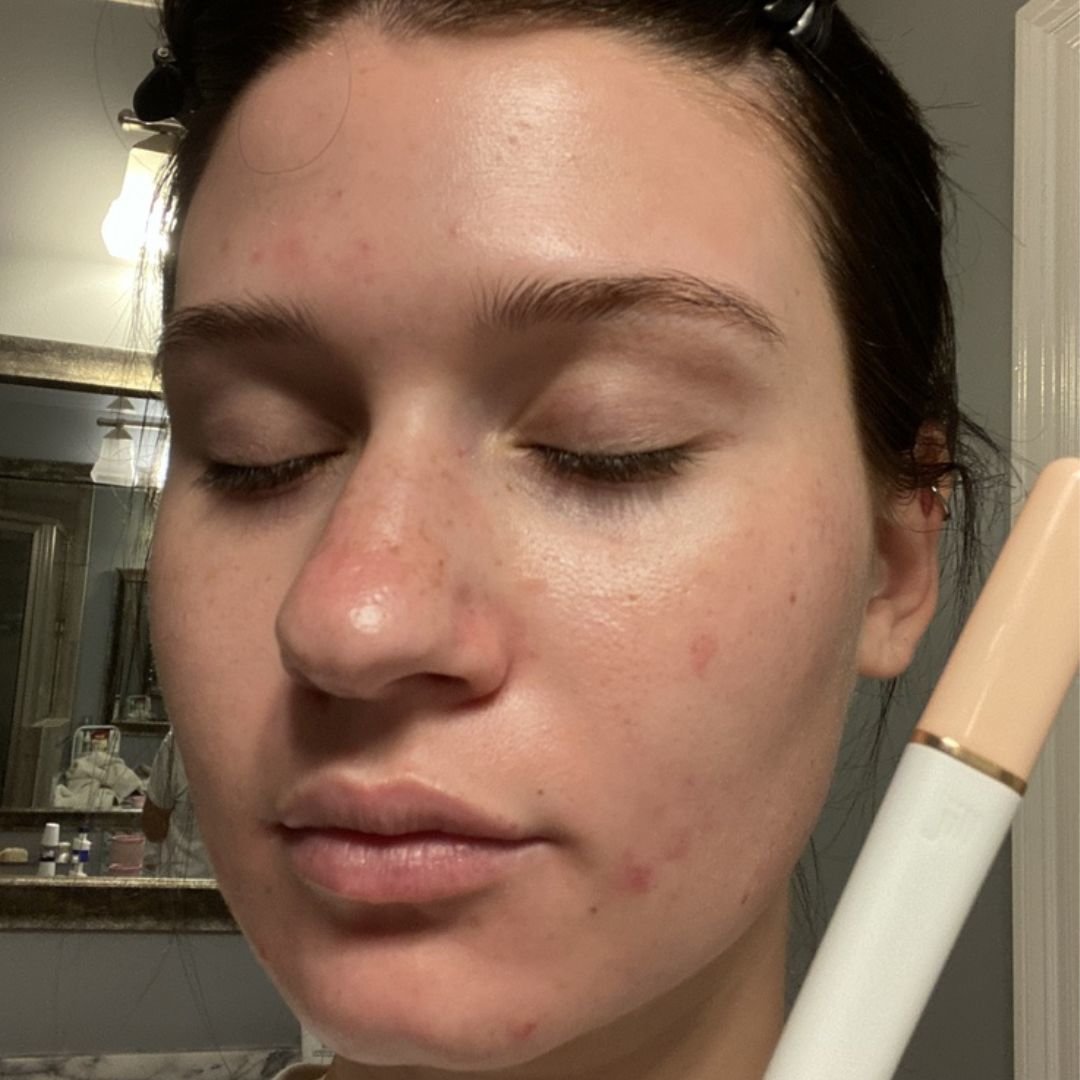 WOW! This is amazing
I will NEVER use makeup without using Jill first, when you shave away all that peachfuzz, you can litearlly see the deadskin and hair that your makeup would stick on. My foundation looks AIRBRUSHED. Not to mention I'm using so much less skincare beacuse its able to absorb more readily into my skin. I'll never go back.
- Heather H.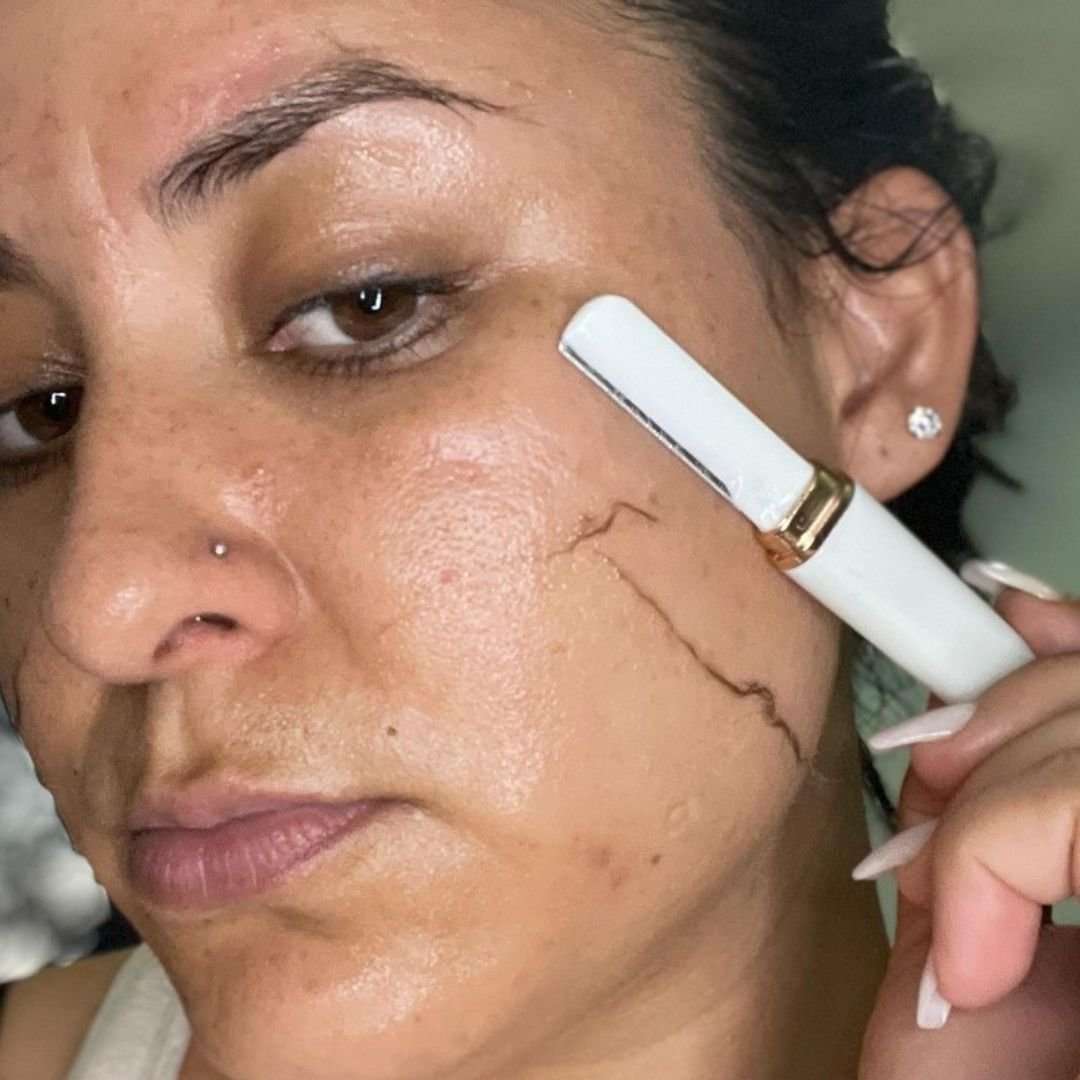 An absolute gamechanger
I have always been so bad at maintaining my eyebrows and facial hair, I started shaving years ago when woman's products were hard to find. I've had some very nasty facial razors that would cut me up and just had bad blades! I love that Jill comes right when I should use it, and leaves me feeling clean and beautiful, giving me a clean shave
- Tamara S.
Frequently Asked Questions
Your hair won't grow back thicker, darker or faster. Here's why.

How often should I shave?

When should I replace my blades?

What's in the subscription plan?

I have acne, can and should I shave?